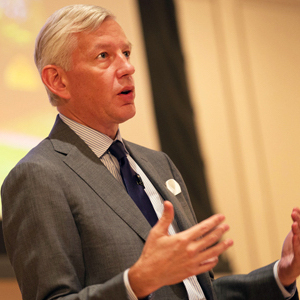 The Darden Leadership Speaker Series kicks-off its 2016-17 season with Dominic Barton, Global Managing Partner of McKinsey & Company.
In his 30 years with the firm, Dominic has advised clients in a range of industries including banking, consumer goods, high tech and industrials. Prior to his current role, Dominic was based in Shanghai as McKinsey's Asia Chairman from 2004 to 2009 and led the Korea office from 2000 to 2004. 
For a full bio, visit http://www.mckinsey.com/our-people/dominic-barton
Introduction by Dean Scott Beardsley. Recorded 8 September 2016.