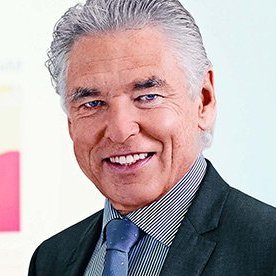 The Darden Leadership Speaker Series welcomes Peter Brabeck, Chairman of the Board and former CEO of Nestlé Group, to the School as the keynote speaker of a series of events across the University of Virginia around World Water Day.
Peter Brabeck-Letmathe led the Nestlé Group from 1997 to 2008, first as CEO, till 2005, and then as Chairman and CEO. In April 2008, he handed over the office of CEO and remained Chairman of the Board of Nestlé S.A. Peter is also Chairman of the "2030 Water Resources Group", a Public Private Partnership housed in the IFC/World Bank, Washington.
Recorded 29 February 2016.