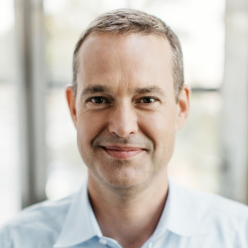 The Darden Leadership Speaker Series welcomes Tobias Dengel, CEO of WillowTree. This event was co-sponsored by the Darden Technology Club.
Prior to his role as CEO of WillowTree, Tobias co-founded Leads.com in 2003, based in Northern Virginia. He was at AOL from 1996 to 2003, with his final role being VP of AOL Local. Tobias holds a BS in Economics and a BS in Engineering, both from the University of Pennsylvania.
WillowTree, Inc. is an international leader in digital strategy, design and development. The majority of its 150 employees are in Charlottesville, VA with an additional office in Durham, NC. Clients include HBO, Johnson & Johnson, GE, Fox News, CBS Sports, Regal Cinemas and Wyndham Hotels.
Recorded 15 July 2017.